×
WHAT'S GOING ON
- The 
Memphis in May International Festival
 announced this week positive revenue figures for the last year and said that Ghana would be the honored country for 2020. Also, 
Charles L. Ewing, Sr.
 will serve as board chair for the 2020 festival, succeeding 
Barry Alan Yoakum
. Ewing, a member of the Society of Entrepreneurs, is president and founder of 
Ewing Moving & Storage
.MIM, in its just-released annual report, said its third consecutive year of record-breaking gross revenue was due to favorable weather and the strong lineup for the Beale Street Music Festival that attracted more than 107,153 total ticket holders. With ticket sales for the month's other events, plus record sponsorship support and donations, MIM had a 13.6 percent revenue increase over 2018. It reported that 41 percent of attendees traveled more than 50 miles, which brought citywide hotel occupancy to 89 percent during BSMF weekend, up 16.3 percent above the average occupancy rate. The MIM annual report said patron satisfaction was an all-time high, with performer satisfaction at 98 percent and event recommendation at 94 percent. The record gross was just over $5 million.- 
COMMERCIALCafé
, a national commercial real estate listing service, did a survey of commute times. Memphis has been improving and is one of the top two cities to have a notable decrease in time spent commuting. "It had a good evolution from 2008 to 2017," the survey says, "mostly due to improvements in infrastructure, with 3.5 hours less per year commuting, taking 2nd place in the top 10 cities (Detroit did the best). Memphis was also one of the top cities where workers spent the least time commuting in 2017, with a 43-minute-per-day commute, or 7.8 days per year. We've got the West Coast beat, which dominates the list of cities where commuting time increased the most from 2008 to 2017, with California taking five positions in the top 10. Meanwhile, New York City, Chicago, and San Francisco top the list for most time spent commuting.- 
Lawn Love
 styles itself as a business that's like 
Uber
 or 
Lyft
, but for professional lawn care services. The service, now launching in Memphis, lets users instantly schedule, review, and pay for various types of yard work through the use of a mobile app or website. Satellite imaging software reviews a property and generates a quote in less than two minutes. "Traditionally consumers have had to wait for a lawn care worker to physically come to their property, offer a quote, and schedule the service," says founder and CEO, 
Jeremy Yamaguchi
. "It can take weeks to get the job done after initial contact was made." Lawn Love partners with hundreds of small lawn care businesses across the state to provide innovative scheduling, job routing, and payment software that will help business owners streamline their operations.
NEWS FROM OTHER SOURCES
- USA Today readers honor the Peabody as a top historical hotel. Read Julia Baker's story in Memphis magazine here.
- The Electrolux factory, originally set to close next year, will remain in production at least until June 2021.
Read Wayne Risher's story in the Daily Memphian here.
- Entrepreneur Samuel Aroutiounian is planning a recording studio Downtown at 123 South Court Street.
Read Ted Evanoff's story in The Commercial Appeal here.
UPCOMING
- The 4th annual Bacon & Bourbon Festival hosted by the Memphis Flyer will have creative bacon-inspired dishes of all kinds from some of Memphis' best restaurants, plus an array of distilled spirits to tempt your tastebuds. The music, merriment, and entertainment will be Saturday August 24th 2019 at Beale Street Landing downtown. A portion of proceeds go to the Memphis Farmers Market.
Click here for more info.
- BLDG Memphis: Pizza With Planners: The next of the series focuses on how to improve communication between local government officials and the community to foster a more collaborative culture. Tuesday, August 27th, 5:30-7pm. Center for Transforming Communities, 258 N. Merton St.
Go here for more info.
- 3rd Annual Total Woman Summit: Sherica Hymes' event empowers women through education, connection, and community with this year's theme of SOARing in every phase of life. Saturday, September 28th, 10am-3pm. Great Hall & Conference Center, 1900 S. Germantown Rd., Germantown, TN. $75/person; $1,000/VIP table.
Register here.
- Need to know what to do this weekend? Check out Memphis Magazine's
Five Things To Do This Weekend here
.
- Now's the time to vote in the Memphis Flyer's Best of Memphis competition. Results will appear in the September 25th issue of the Flyer. Vote until August 22nd.
Click here to vote.
THE HOT SHEET
Who's getting promoted? Who's closing big deals? Who's getting awards? Inside Memphis Business magazine's Hot Sheet has the latest on milestones in Memphis.
- ArtsMemphis promoted Tracy Lauritzen-Wright (pictured) to chief operating officer.
- inferno made several promotions within multiple departments: Linda Corti(creative director), Derrick Alston(associate creative director), and Jesse Wilcox (account executive).
- Memphis Library Foundation named Christine Weinrich as executive director.
- Youth Villages hired Ken Kimble as director of development for regional growth.
- Running Pony added John Moore as business development manager.
- Andy Cates, CEO of Colliers International-Memphis, was named to the Real Estate Industry Council of the Federal Reserve Bank of St. Louis.
- Argent Financial Group was named one of Inc. magazine's 5000 fastest growing private companies.
POWER PLAYER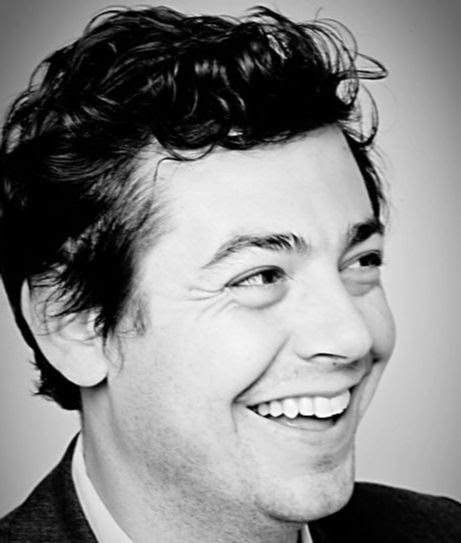 Inside Memphis Business magazine publishes a list of local Power Players every year. These are the movers and shakers in more than 30 categories who get things done in their respective fields. IMB's April issue has the complete list. We also publish individual categories in other issues throughout the year, and we feature individual Power Players in our weekly Tip Sheet.
This week's Power Player is Tommy Pacello, president, Memphis Medical District Collaborative. J.D., U of M. MCRP, U of M School of Urban Affairs and Public Policy. Attorney and city planner. Directs strategy, development, activation of the Memphis Medical District Collaborative on behalf of its eight healthcare and educational anchor institutions. Named Top 40 Real Estate Professionals under age of 40, Urban Land magazine. Vice chair, Memphis Chapter of Urban Land Institute.
For the complete list of Inside Memphis Business Power Players, go here.
QUOTABLE
"Rich in natural resources, exports and culture, this is an exciting time for Memphians to discover and explore Ghana."
- James L. Holt, president and CEO of Memphis in May International Festival